Intercessor
2017
Faux fur, eagle skull, synthetic hair, fabric, makeup.
Intercessor was originally a completely different character. Although barely visible on the right arm in this photograph, Intercessor has a unique feature...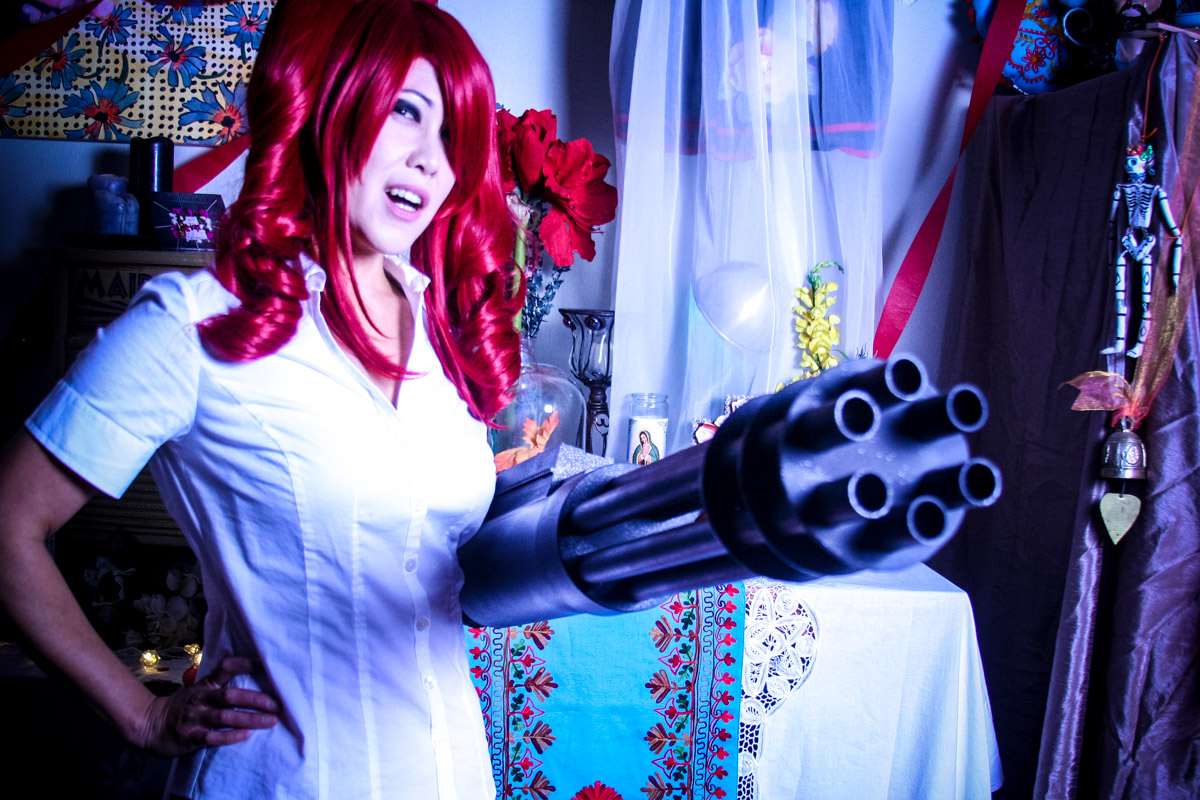 Machine Gun Arm
2011
PVC, foam board, elbow pad, acrylic paint, scavenged light saber and slide tray, wood dowel, spray paint.